41990 Cook Street, Suite F-2002 Palm Desert, CA 92211
(760)674-7132
DANTE MILLON, PMHNP
Board certified mental health nurse practitioner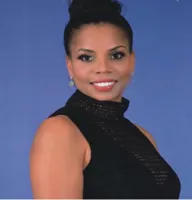 Tashana Lewis, DNP
p>
I started my career working as a registered nurse at various hospitals. My expertise includes Psychiatric Emergency Medicine, Plastic Surgery, Medical and Surgical, Transplant, and Home Health Nursing. After several years, I furthered my studies and received a Doctor of Nursing Practice degree in Psychiatric Nurse Practitioner at Loma Linda University. Currently, I am serving in the United States Air Force Reserve specializing in mental health. My passion for mental health stems from being able to serve the underserved community, active duty military, and veteran's personnel providing them with quality care. Several years ago, while working at the County of San Bernardino I saw the need to help the homeless population and I started a homeless ministry providing clothing and toiletries. This ministry has helped the refugee camps in Sierre Leone in Africa, hurricane victims in Columbia, impoverished areas in Mexico, and our disabled veterans. I also enjoy motivating others to work out and lead a group of men and women with daily workout challenges. "The only journey is the journey within." – Rainer Maria Rilke
Specialties: Including, but not limited to mood disorders, anxiety, post-traumatic stress disorder, attention disorders, schizophrenia disorders, autism, and disorders in the LGBT communities.
Age range: 5 years to elderly
Lynn Keune, MFT/ATR
Lynn's experience of more than 25 years includes working with families, children, and individuals to help bring new self-awareness and the hope of a happier better sense of self to the individuals seeking assistance for mental health challenges. Exploring values, culture, and bringing about psychological flexibility are often helpful when struggling with personal challenges. Lynn has assisted individuals and families experiencing anxiety, depression, loss and pain, stage of life transitions, and a host of other challenges.
Individual, family, couples therapy through traditional talk therapy and with the use of art therapy to go beyond the verbal and into the emotions where the pain is often found.
Bilingual/se habla Espanol
Pro-nouns: She, her, hers